Opening up your home to friends and extended family can be daunting. Making sure you have all the supplies on hand, the whole home is clean, and ensuring everyone has a comfortable seat is a lot of pressure. Thankfully, there are steps you can take to make entertaining a breeze!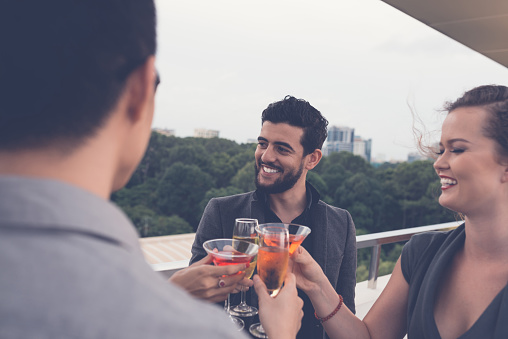 Start with the living room because this is usually the best area to congregate guests. Before inviting people over, you should focus on seating options, and make sure you have lots of it. Sectional couches are great because they are versatile and they tend to wrap around so everyone is facing each other. You can also keep some large cushions around to use as extra seating if you are entertaining a larger crowd.
When designing you home, make sure it's set up to promote traffic flow. Entryways should be clear to the best of your ability, because the last thing you would want is a guest to trip or have to squeeze through tight spaces. A clear path makes the space much more welcoming.
If you have hardwood floors, try using an area rug to add comfort to the room. It is not only cozy, but it can tie the room together by giving furniture a place to center around.
Dress up any naked walls. Even if you have furniture sitting close to the walls and outsides of the room, adding artwork or shelving will add personality to you home that you can be proud to show off to guests.
Open up the living room for dialogue by facing the seats toward each other, not the television. While it might make sense to arrange your furniture around the TV most days, making a few adjustments before guests arrive can help people chat with one another instead of staring at a blank TV screen.
A large, square coffee table is a great place to gather around for game nights or even to set out an array of snacks for your guests. It can also be a good idea to set out conversation starters like coffee table books or interesting artwork.
Show your guests that the home is yours. Family photos, flowers and personal trinkets are good to have out. It's possible to give your home a lived-in look without making it cluttered. You can also make your guests even more comfortable with light music and atmospheric candles. Lighting, sound and scent will leave a lasting impression on guests that make them excited for their next visit!