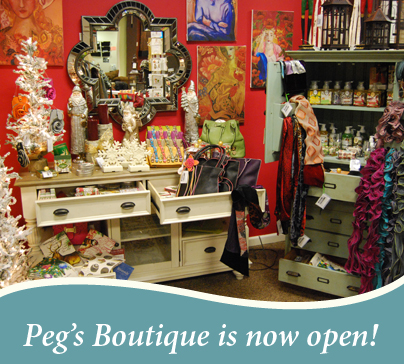 Peg's Boutique – now open at Ruby & Quiri!
Peg's Boutique features unique treasures and one-of-a-kind hand made collectibles only available at Ruby & Quiri. Named in honor of Rick and Amy's mom, Peg, we invite you to take a step back in time and experience this charming nook at Ruby & Quiri.
You'll find the perfect item for anyone or any occasion.  We even have a beautiful collection of holiday-themed items.
Remember, each item is hand-crafted and available only in limited numbers.  See us today to claim your treasure!