Meet Pat Rose, R&Q's Warehouse Manager: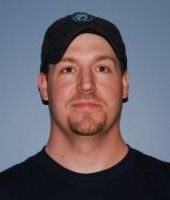 This is the first of our Employee Profiles, so you can get to know the people behind the company, and the individuals who make it possible to have the amazing level of customer service we do. Without these people, R&Q wouldn't be the same.
Stay tuned each week as we introduce you to more of our team.
First up is Pat Rose, R&Q's Warehouse Manager.
How long have you been with R&Q?
Just over 9 years.
What department do you work in, and why do you enjoy it?
The warehouse. I like the group of guys I have working with me. We are a very close group and all of us get along really well.
What do you love about working at Ruby & Quiri?
It's a locally owned business a lot of very nice, respectful people that make it a fun place to be. My coworkers are some of the nicest people I have ever met.
Why do you think R&Q is different from other furniture stores?
We don't have, or need, a catch phrase to attract our customers. We have a beautiful store, we stand behind our products and service, and we truly do care. R&Q is definitely a "stand behind our word" company. Everyone's main goal is exceeding the expectations of every single customer and going above and beyond to make that happen.